40A Reversible Motor Speed Controller.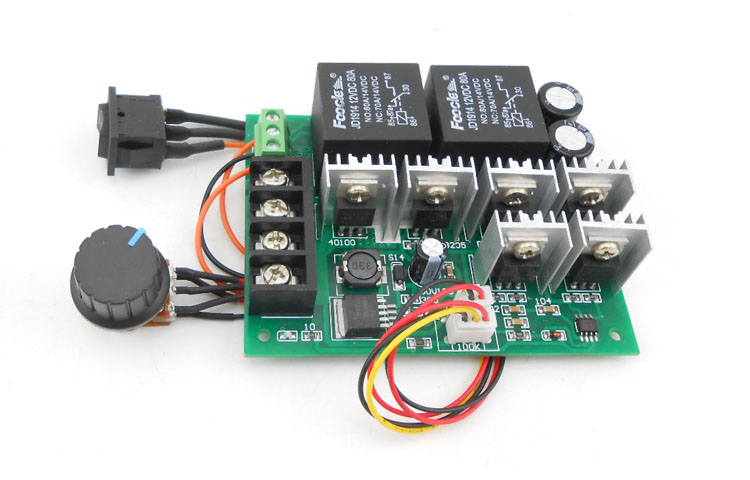 This PWM (Pulse-Width-Modulation) DC Motor Speed Controller allows controlling the speed and direction of a DC motor. This motor speed controller use efficient high power MOSFET with a heat sink and can easily provide a continuous operating current of 40A to DC brush motor, LED dimming control or other DC load.
Products Selection Guide: September 2017 Issue.
---
TDA7498 2X100W Class-D Audio Amplifier !

This amplifier board features a state-of-the-art, with dual channel Class-D TDA7498 IC, which delivers up to 100 watts per channel. The small 3.6″ wide by 4.8″ long PCB footprint allows this amplifier board to be used in many applications were size constraints limit the use of conventional amplifiers. Just add a 12 to 32 Vdc power supply, signal source, and speakers!
What all you need is a 12~32Vdc regulated power supply, audio sources from CD/DVD player or MP3 player, a pair of good quality 6~8Ω speaker to build this Stereo 2x100W High Power Audio Amplifier !
Order this Class-D 2x100W Audio Power Amplifier Board and start building your DIY Hi-Fi Systems !
---
Add Another MP3 Player Board to TDA7498 board and form a high power MP3 Player!
---
Products Category